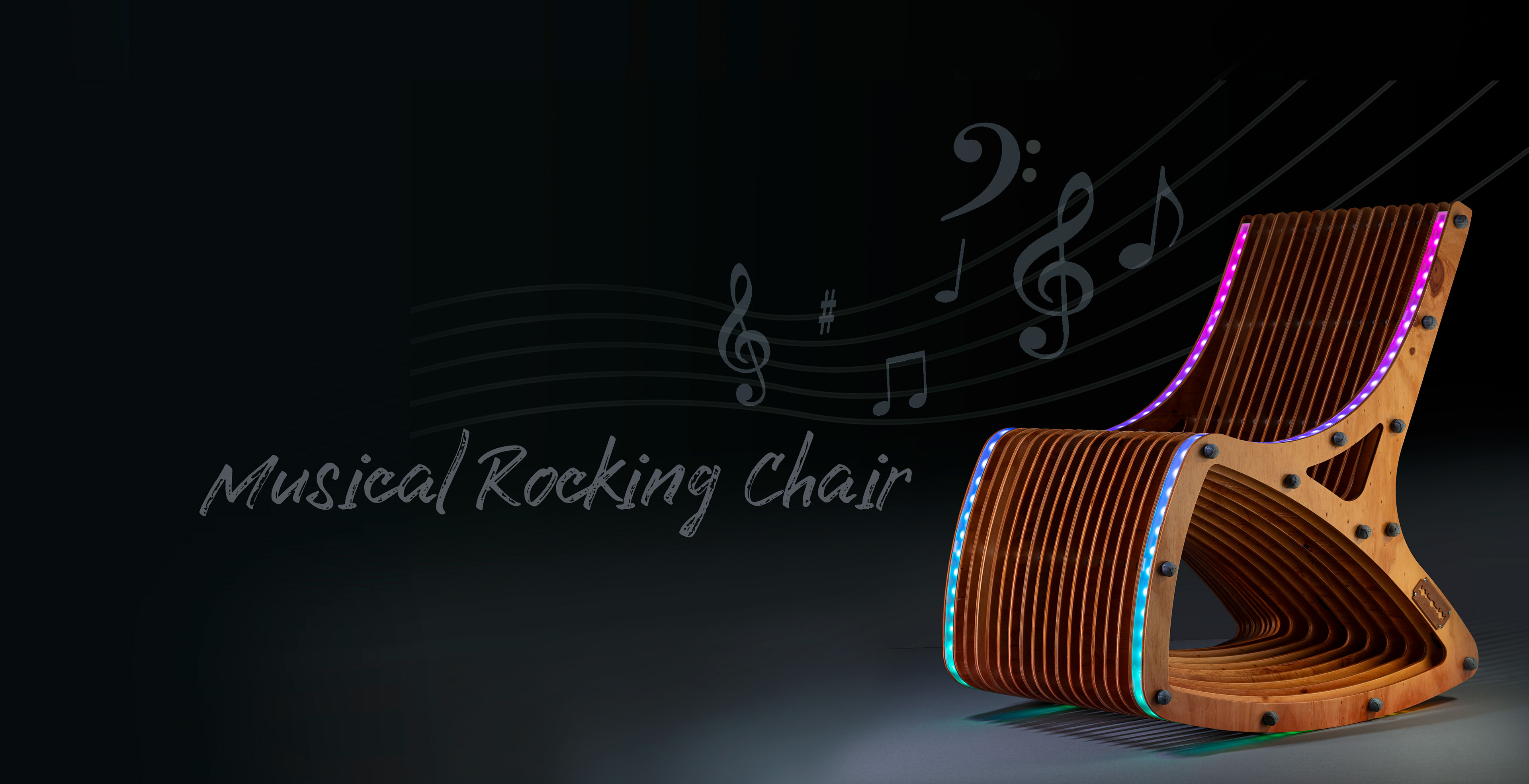 The Interactive, Musical Rocking Chair I designed and produced during studying at the University of Sydney. The aim was to create a real size interactive chair which will bring people on the Campus together and let them have fun. The inspiration was the Vivid Sydney itself.
From my perspective, the Vivid and its interactive designs are the best examples of how tempting for spectators is a combination of
 music/sounds and visual information. I dedicated the product to my academic supervisor, mentor, famous artist, friend -
 Roslaw Szaybo who died on 21 May 2019. For that purpose, I printed and engraved a small razor blade with dedication -
as the most famed artist's cover is the one with a razor blade for the Judas Priest.
The Rocking Chair was exhibited on 31.05.2019 during the "Pilot Lights 2019" outdoor exhibition at the University's Campus
 as well as in Tin Sheds Gallery (01.06.2019-14-06.2019)
Product has been created in cooperation with Pawel Krzyzanowski and DMaF Lab
I was responsible for: research, product design, files preparation, coding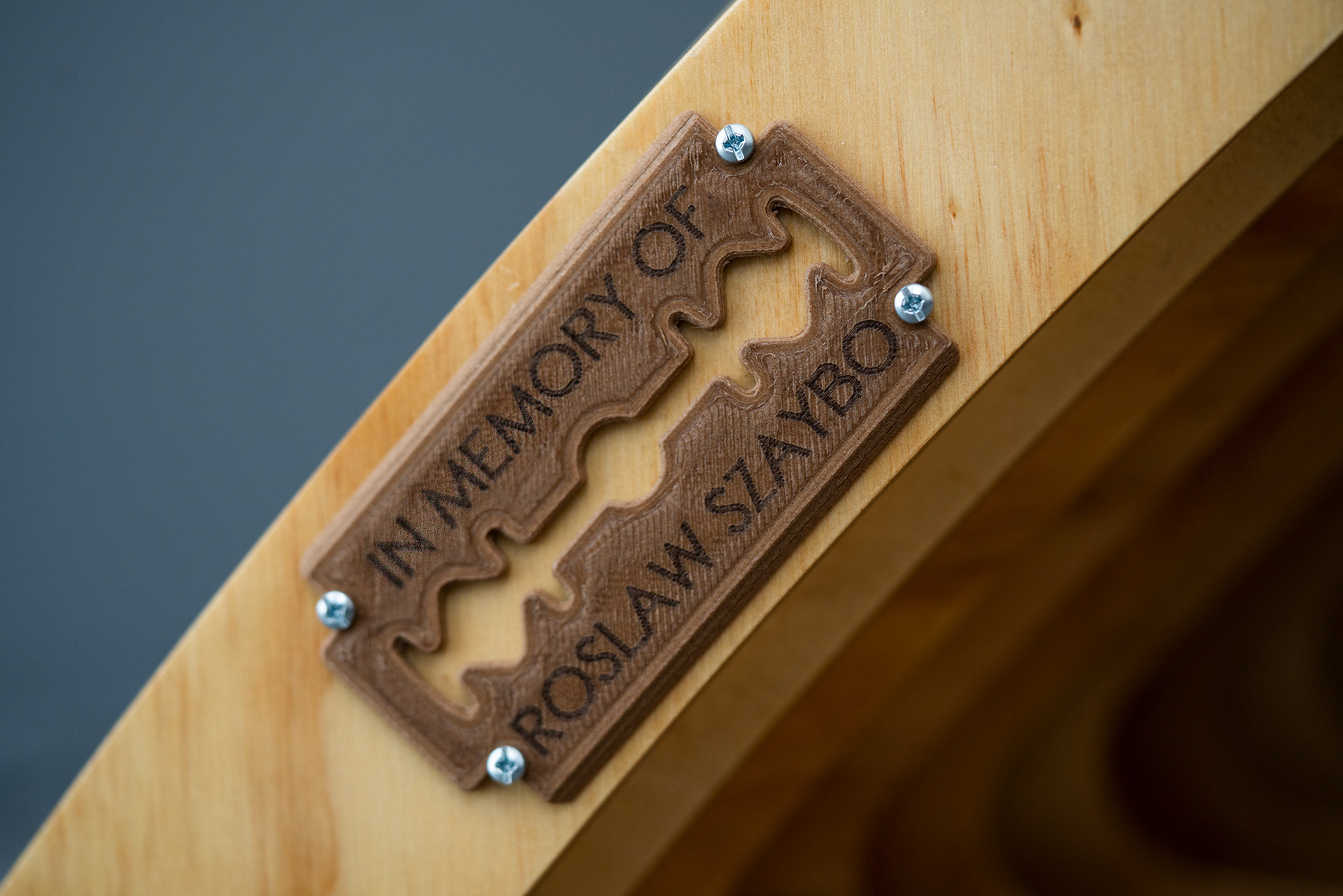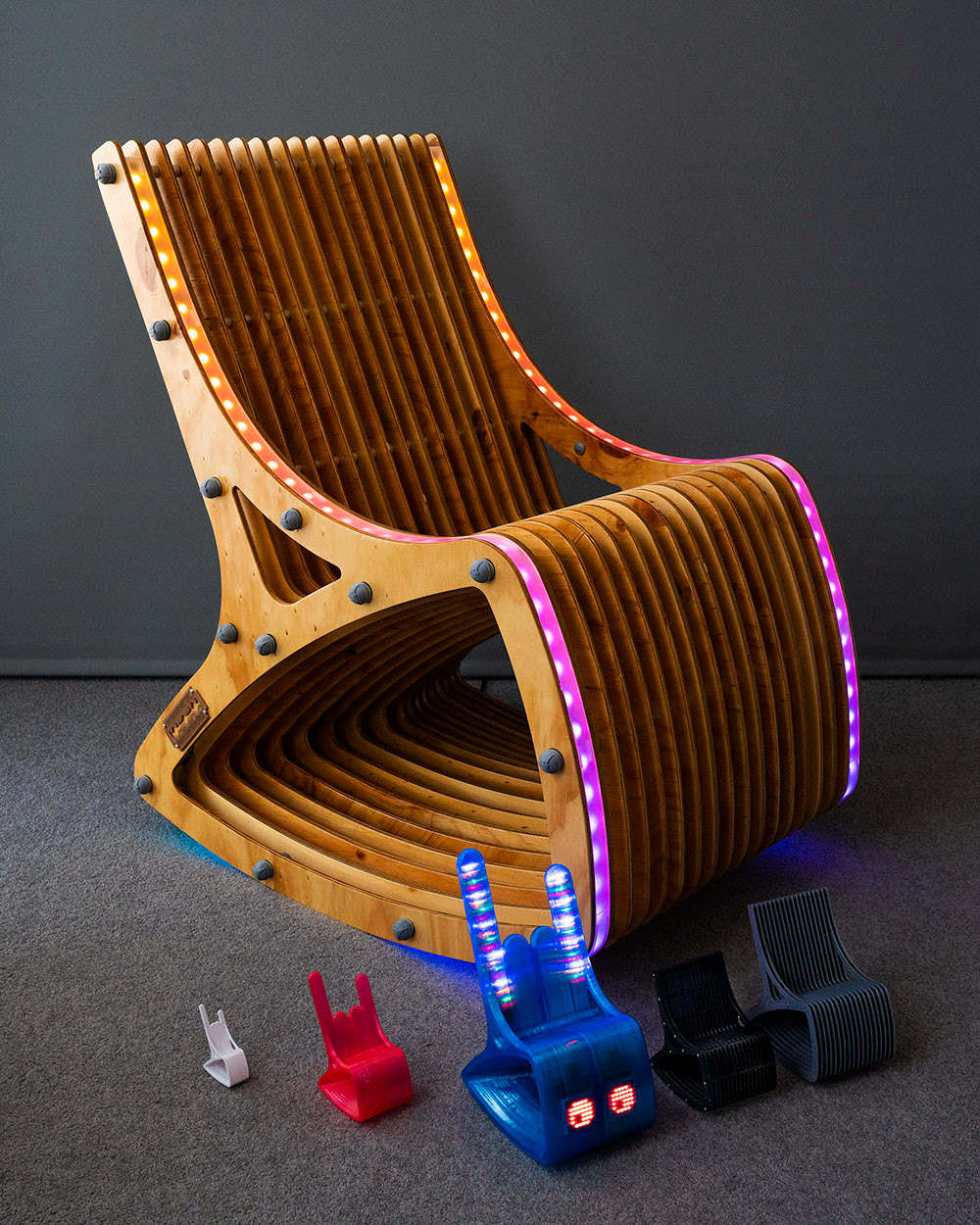 The design of the Musical Rocking Chair is related to the design of benches around the Botany Lawn at the University's Campus, where the "Pilot Lights 2019" outdoor exhibition took place, and to activities, people enjoy most around the place
 (which are mainly relaxing on benches and hanging out together).

First sketches of the Chair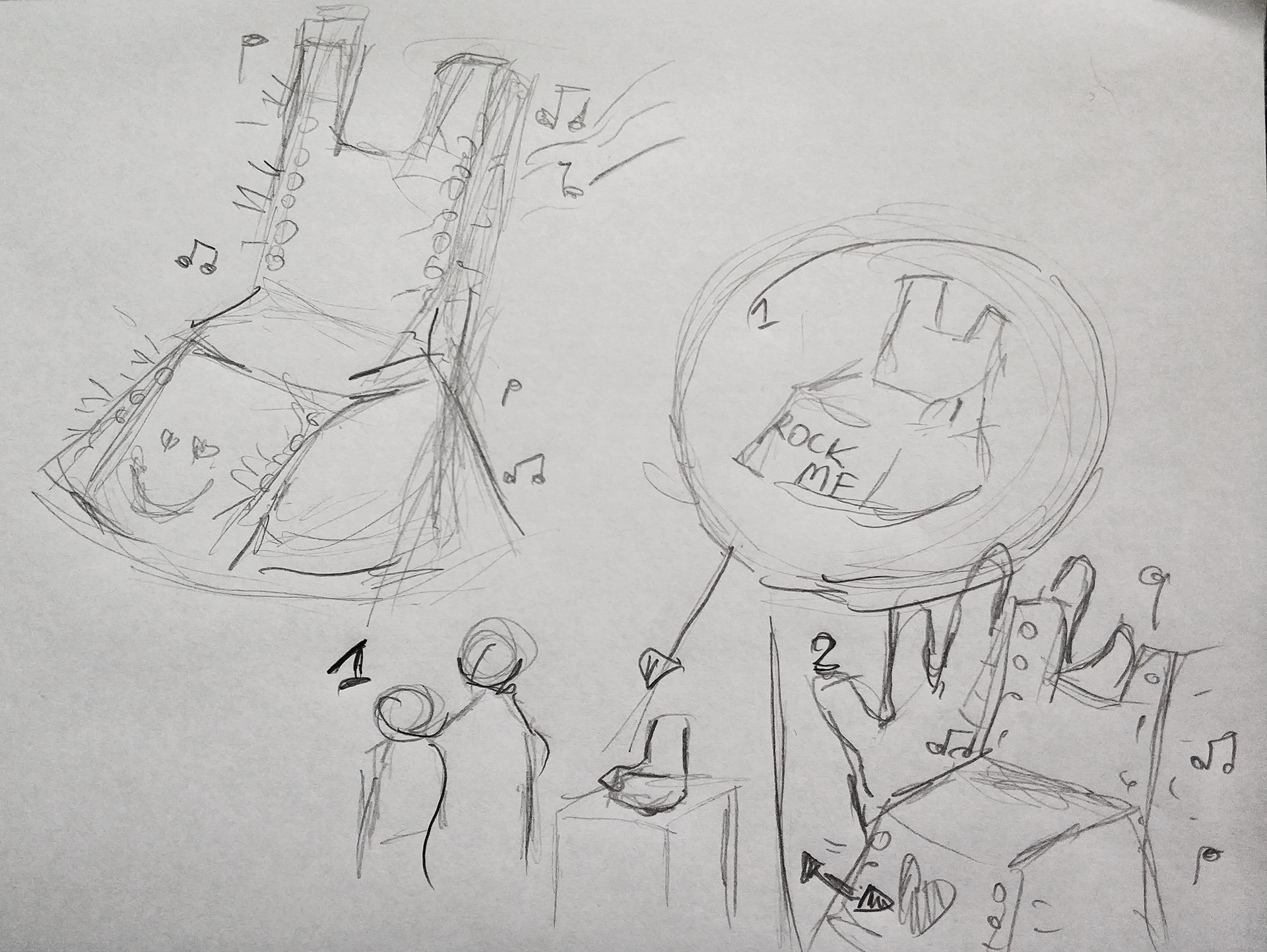 Storyboard showing how the Musical Rocking Chair is going to be used in a public sphere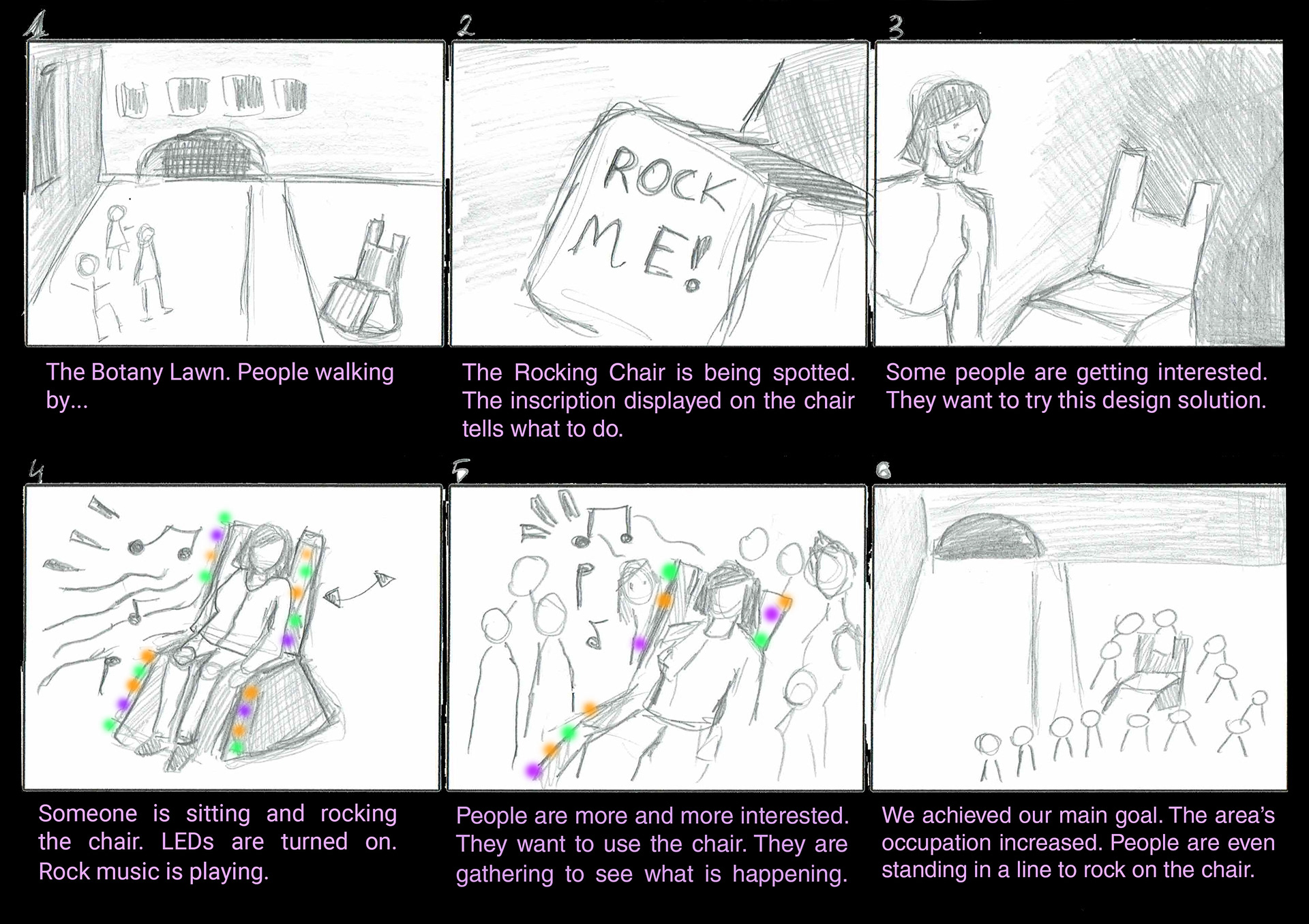 From the idea of a rocking chair to the final design - 3D models showing the design process

Short 3D animation which presents the design process and the final design of the Musical Rocking Chair